Dome Array & FPC & PCB
Dome Array & FPC & PCB, means we can make the metal dome array assemble with FPC or PCB. Dome array is pre-loaded metal dome carriers backed with adhesive tape. In order to make your keypads, membrane switches or others, I think you need the dome array together with FPC and PCB as the switch, so we will be your best parter in this filed.
We have a sister company to make the flexible circuits and printed circuit boards, please see the website to know more details.http://www.flexiblecircuitpcb.com/
One step service will save your most time and cost, & our high quality product will catch your attention. If you need further information, please do feel free to contact us, we are glad to be at your service anytime.
Pictures: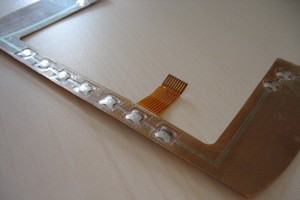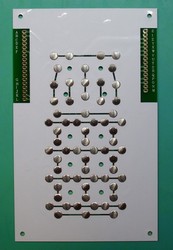 Service World Widely